1965 Ford Mustang Fastback
davidcarswell
Jul 22, 05:13 AM
The Nokia phone have not the same bars/signal ratio as the iphone 4.
Mustang Fastback picture
It's a bit deeper then that though, he says

******* the police that's how we treat 'em
we buy our way out of jail, but we can't buy freedom

He's not just saying F the police just because they're the police.

Yeah....in case it wasn't obvious just by listening to the song, he's *criticizing* this view point (******* the police) not endorsing it. But I think if people listen to the song that's actually pretty obvious. That entire song is about the frailty and inability of the gangsta' image to make black people feel good about themselves, not an endorsement of that image.
---
Mike#39;s classy 65
Lord Blackadder
Aug 8, 12:20 AM
You can't charge your batteries that way either, at least nowhere near full. ;)

Regenerative braking is a small supplement at best. Yes, every bit helps, but currently the best diesel cars meet or exceed hybrid fuel economy and their carbon footprint is arguably no worse.

My opinion is that parallel hybrids are a technological dead end in the long term. Series hybrids might be part of the long term plan for stretching our fossil fuels but even those are not a -solution- to the problem. The solution is going to be either (in order of probability) biodiesel, hydrogen-powered cars or full electrics backed by a totally renewable power generation infrastructure.
---
1965 Mustang Fastback T5
I got my copy on my desk right now. I will check it out tonight and see what's up. I'll post more tomorrow.
---
1965 Ford Mustang Fastback 385
SPEEDwithJJ
Apr 12, 03:13 PM
Wait......do you guys have a little obsession with cupcakes, or an obsession with little cupcakes?

I just want to be clear, that's all. ;)

Haha. :D That's a good one. I LOL at that! :p
---
1965 Ford Mustang Fastback
Before people start quoting VHS vs Betamax, can people use actual facts rather than urban legends?

For example: Betamax being superior to VHS is a myth, most people cannot tell the difference between the two formats. Read this excellent article:

http://technology.guardian.co.uk/online/comment/story/0,12449,881780,00.html

The real reason VHS beat Betamax is the following:

1. VHS had longer tapes, Betamax's tapes were smaller, and Sony had difficulty coming out with larger capacity tapes. Faced with one system that's standard tapes could record 1 hour and one that could do 3 hours, most people chose the latter (VHS).

2. Sony's tight grip on the Betamax format kept prices high and innovation low. VHS decks were cheaper and made by more manufacturers, and hence consumers had more choice.

3. The porn industry chose VHS.
---
1965 mustang fastback.
I threw up in my mouth a little bit™ for a month with the Intel switch.

I may have to hospitalized if this actually happens.

You should understand the technology a bit more before making assumptions about "evil x86 processors" ( thats Intel and AMD ). The intel processors ( now ) are way better than IBM could produce.

There absolutely nothing wrong with AMD. In recent times they have fallen back a bit ( didn't produce better processors than the AMD64 ) - but thats the way its always been - AMD get ahead of Intel , and vice-versa.

For a long time AMD desktop processsors were cheaper and better than Intels. This has changed since the latest Intel processors. AMD mobile processors have always been second best.

Two years ago, I would have taken an AMD desktop over Intel.

( Yes, I realise this is about mobile processors )
---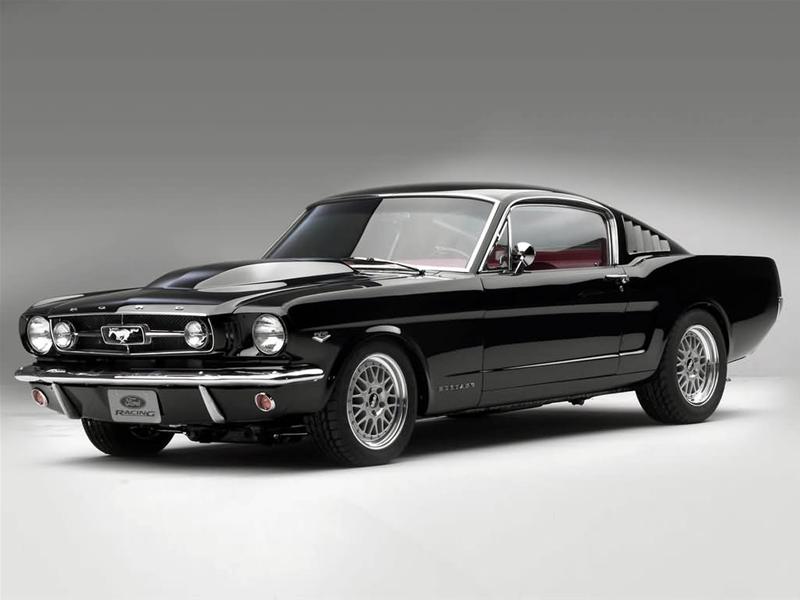 1965 Ford Mustang Standard
Why hasn't there been a 'universal' version of Photoshop yet? Because the hard core digital imaging people are hanging on to their G5's.
No, you have it backwards. Software companies don't release products because the hardware is out there. They release because they've added new features and want user to upgrade and new consumers to come. Consumers buy the hardware because the software is available for it. A computer without software is just a really expensive paper weight. It's Adobe's lack of a native Creative Suite than keeps professionals from picking up MacPros - and Apple said just that during their last financial results call.

You think graphic designers aren't interested in getting an Intel Mac and the performance gains that come with it? They get higher performance running Photoshop on the G5's they have now than running it on the Intel Macs under Rosetta. So why spend the money to degrade your production apps?

Adobe has nothing to gain from not releasing a native Creative Suite. I mean, it's not like Apple is going to hold a press conference tomorrow and announce they are going back to IBM chips. This is the future and if Adobe doesn't ship a new Creative Suite they will be no different than the companies that never ported their apps to PPC native versions and stayed with 68k - giving up.
---
1965 Ford Mustang Fastback
Chef Medeski
Oct 19, 07:50 PM
If Vista is a dog, and gets a lot of bad media attention out of the gate (this will be exacerbated if Apple can release a Leopard that makes Vista pale in comparison), a lot of these upgraders-in-waiting are going to be pushed over the edge and will buy mac-minis or new mac laptops, knowing that they can fall back to Vista if OS X doesn't work out for them.

If Vista is brilliant, and Leopard turns out to be just a minor upgrade of Tiger, most of these upgraders-in-wating will just buy another Dell like they always have.

The most likely scenario is somewhere in the middle... Vista will get mixed reviews, but will be viewed a a very significant improvement over XP, and Leopard will be a significant improvement over Tiger, but will only have a few features that Vista lacks, and some of the upgraders-in-waiting will take the plunge, but the more conservative will stick with the devil-they-know. As a result, the number of OS X installs will continue to grow, but it won't break the crucial 10% market share that makes it a 'mainstream' OS.

Cheers
First Scenario: Never. Tiger added very little. Dashboard is nice but the real upgrade was merely Spotlight. Seriously... a little stability here.... fancy features there... nothing special.

From the Leopard Preview its obvious they have nothing big up their sleeves that they've shown yet. Plus if this was likely they would have multiple huge things.. which guess what.... they don't. Cause if they had tons of great stuff... they would have at least showed us once. Time Machine barely counts as something good since itll probably be a resource hog and Virtual Desktops is nice... but still doesn't seem as nicely implemented as in Linux.

Option 2: Seems more and more likely as Spring draws nearer. THE BRAND NEW ICAL.... just has a diferent brush of aluminum. And Vista while not changing anything of how XP works, it does change how it looks for the much better. Adds many Applesque touches such as attention to detail, and really does stop a lot of Spyware. I don't see it being amazing.... but it will be good. Based on what they have shown so far... if Vista isn't a resource hog, buggy, and a security risk. It'll beat Leopard. SOrry, guys but really at this point. I could even swallow one of the three for Vista to still win. Leopard is showing a weak showing currently, Jobs better have a A or two or actually 4 up his sleeves cause he needs them.

Most likely option:

Same as your most likely option except cut down Leopard down a notch. And see Apple began to stop growth around 7.5% as they are unable to justify the price gap, as new technologies start surfacing earlier in other machines... I haven't seen any hybrid technology or Blue-ray in Apple. Other companies are showing them off. Leopard better be good very good, and Apple better have some innocation in computers up their sleeves like new cases for the first time in what 8 yrs? If they want to beat 10% of the US market. We'll get the bronze by next quarter (beat Gateway) Yet. beating gateway isn't saying much. They create such bad crap, thats just shameful.

A Toast to the New Finacial Year and many new and exciting (for once) Apple Products.... I mean stuff girls can get excited... not just Intel CPUs. :p
---
65 Ford Mustang Fastback For
So both of us (mine made in May ( 2A6211XXXXX) and yours in June 2006 (2A6241XXXXX) have the old model ... So I guess no one can be sure of what they are getting, no matter how or where they buy it.

The following was posted on www.barefeats.com last Friday:

"August 18th, 2006 -- New Apple 23" Cinema impresses. We ordered a new 23" Cinema display for our Mac Pro 3GHz. This new model (numbers starting with 2A6281 or higher) is brighter with better contrast than the previous model. Best of all, the pink hue on grey screens is gone."

http://www.barefeats.com/quick.html
---
1965 Ford Mustang Fastback For
bassfingers
Apr 23, 01:11 PM
Well, ours is not much better. We just never get anything for it. At least the French do.

Oh wait. Sorry- corporations and big oil have gotten quite a bit of money out of it.

awwws are you jealous?
---
Rick Tousley#39;s 1965 Mustang
UTclassof89
Jul 21, 11:49 AM
This is key. If the iPhone 4 isn't dropping calls any more often than the 3GS, then there is no real issue at all.....

But Apple admitted that it DOES drop more calls than 3GS.

They spun it as "less than 1 per 100", but assuming all 3,000,000 iPhone 4 users make about 5 calls per day, that's over ONE MILLION dropped calls per week MORE than iPhone 3GS.

It's a problem.
It's been reproduced by CNET, Consumer Reports, NYT, and many others.

The debate here is not whether there's a problem, but why Apple is obfuscating, rather than fixing it, pretending that bridging the gap of their electrically exposed antenna is equivalent to attenuating an antenna by completely covering it with one's meaty hand.
(seems like moving this gap to the bottom edge of the phone where it's far less likely to be touched, would be an easy fix).
---
1965 Ford Mustang 2+2 Fastback
Eduardo1971
Nov 24, 01:30 PM
Oddly enough, from the education store, you can't get the extra discounts. Well at least not on the ipod...but on the government store ... YOU CAN!
I would have save an extra $30 if I went through the gvt store. OOOPS! Hopefully someone else benefits from this post and doesnt make the same mistake! I will probably call apple in the morning and see if I can get the extra savings ... but just a heads up if you are a gvt employee!
:D

Yeah, I tried to see any discounts one their education portal. No discounts.

May you provide the link to Apple's Federal employee portal?
---
Richard Dolido#39;s 1965 Mustang
rezenclowd3
Apr 6, 06:35 PM
Purchased another "ticket" to have my brother partake in this event with me as he is going to be visiting at just the right dates!

That and another helmet so that I can give him back his motorcycle helmet.
---
65#39; Ford Mustang Fastback
Well if they do launch it so soon, it probably won't replace the current iPods, but be a new highend model.
---
1965 Mustang Fastback
DeathChill
May 3, 10:07 PM
I think there's something magical and revolutionary about getting kidnapped by aliens and overpowered by machines. You just don't see that stuff happening too often in life, and we need to enjoy it when it happens.
Agreed. I really am upset that they leave out my favourite part though: rectal probing. Android commercials need more rectal probing.
---
(1965 Mustang Fastback)
I pay for 6 GB of data (30$/month) and thank god my carrier recognizes that this 6 GB of data is mine to do with as I please.
---
1965 Mustang Fastback - Garage
Remember what Steve said. PC's as we use today will be like trucks. Yes they will be around but nobody, not you nor me are going to use them.

Me and most everyone I know owns a truck..
---
of 1965 Mustang fastback
When I talk to most people in my liberal town, they agree with me and say, "Those states are crazy and it's the state of today's republican party". That's what I think and what many posters are saying on these forums. It appears most of us, from what I gather, support unions.

So when I talk to my 28 year old son in law school, it becomes a different issue. He's a 3L in the thick of things seeing "both" sides of everything, without any moral consideration, and his conservative leanings tend to buy the myth that unions and "liberals" are anti-business. He can talk the liberal argument, because he may have to one day, but his conservative bias is hard to break. I wish him all the best, always, but God help us should he ever make the bench anywhere. ;)

Anytime I take a liberal point of view, he brings back the conservative argument, or platform, but then uses his great skills of persuasion to actually make his side sound correct. But come on, we are in the 21st century, and yes there were mafia thugs in the early union history, but to equate that "thuggishness" to today is trying to rewrite history. The unions are not that "Jack Nicholson and Danny DeVito" movie but conservatives will want to push that ridiculous stereotype. His undergrad was history (from a liberal school, oddly enough) and mine was labor law/employment law (also ironically from a very conservative school) and if anything, he should know better. Neither of us were swayed by our professors and school leanings, but at least I try and take a middle ground where he won't. I try and see the good in both sides, but conservatives I talk to, whether it's him, or posters on Macrumors, are glacial in their ability to change. And political leanings, if gone unchecked, can wipe out a lot of great education, however expensive it was. "But I studied under so and so and they have Nobels!" and my school is tops he declares, where I answer back and say, "But they left your school to work for Clinton's administration". :)

The unions are now legitimate organizations and while not perfect, they are a pillar of our society which we can't live without (regardless of what 18th century politicians believed unions to be back in the day).
---
It can't be all metal. Otherwise it will have some serious signal issues.
---
jonharris200
Jan 5, 04:34 PM
guys don't forget also to quit your chat aps.

imagine:
u wait 3 hours for the stream and then...
an ichat message pops up...
"Hi buddy. I just went down to the apple store and now I'm writing to you with my new iPhone. Yeah.
Wanna come over and check it out?"
:D


Dave
Also switch off mobile, unplug landline, wear iPod, raise volume, close curtains, disconnect TV, put head under pillow, sing loudly ... and retreat to a remote Hebridean island until the keynote is posted.

Alternatively, if you're feeling more extreme...
---
Since when is Apple not a litigious company?
That's right!
When? Since they decided anybody can use the term POD to virtually anything!!!
Podcasts for all!!! horay!!! :rolleyes:
---
I think that's Audion.

http://www.panic.com/audion/

Thanks... :D

I wish it was still around.

Found this link (https://www.panic.com/extras/audionstory) that is quite interesting regarding iTunes beginnings
---
well i wouldn't say that. it wouldn't be as big of a deal if i was at the machine everyday, then a quick change of a few settings and it's back up. but being away, this is not fun.

your very dedicated ;)

have you set up any sort of remote capabilities? so you can remote into each system etc just incase there is something wrong - or to check up on heat?

what are you guy's rigs!?
---