Miscellaneous backgrounds.
So annoying newbs just spamming threads about this. there are seven right now.

come to think of it, though it's porbably phil who spilled soda into the server, i gotta wait up till midnight dansih time, to see if anything interesting happened
---
fireworks gif animated.
I am personally hoping for a diesel Volt one day as well. Diesel engines are far better suited then gas engines when it comes to a series hybrid like the Volt.
---
Animated Comments-and-Graphics
Who are you to judge how I'd raise my kids? I earned my money, and I'll spend it however I damn well please.
Someone who thinks there is more than a little projection of moral superiority in this comment about someone's choice in bathroom/bedroom ratio. If that's how you choose to raise your kids, fine; but the moralizing is nonsense.
Fourth of July fireworks,
Good luck with this thread, you better get your flame suit at the ready.
---
Fireworks.gif
I think Apple should keep the name "True Video iPod," just as a salute to all the rumor mongering.

I'd laugh. (and then buy one)
Do you think it's a coinkidink that the acronym for True Video iPod just so happens to be TVi? TVi, iTV, what's the difference.:p

B
---
happy fireworks newyear sky
AmbitiousLemon
Nov 16, 01:48 PM
I don't know where this assertion that AMD are rubbish comes from.

Agreed. AMD has traditionally been significantly faster and cheaper than Intel. Further more it is only AMD's huge performance lead that woke Intel up enough to drop the mhz myth, accept multi-core as the future, and start making decent processors again.

It just so happens that we are at a very unusual point in time where AMD currently has neither a performance nor price advantage over Intel, but these things can change very fast (as the past few months have shown).

All that said, the facts that this rumor is based upon do in no way lead to the conclusion that Apple is considering using AMD processors, and further it probably wouldn't work well into Apple's current product line-up and marketing strategy to switch to AMD at this time.
---
b: Makeing the animation
You mean like how Finder is finally adding cut and paste?
Wow, so the finder is finally giving us, what other OS' had for years. I wonder what the fanboys will say now, after defending this lack of a feature for years.

I suspect along the lines that apple innovates again and creates a brand new feature :p
---
fireworks_animated-gif.gif
zeemeerman2
May 3, 03:44 PM
But anyways, I don't think anyone would choose an OS just for one reason alone. Some might, of course.
Lots of people have been choosing the iphone over Android for years when iOS lacked tethering, for example.

But of course, I chose my OS (and smartphone) for only 1 reason.
I wanted to tether the EDGE/HSDPA signal to my MacBook, and only iOS and Android did that. My carrier allows me to jailbreak, root, tether, whatever you like, for no additional costs.

Since then I just wanted the cheapest phone with that functionality from a well-known brand so I didn't end with junk, I came up with the HTC Wildfire (250 euros).
The iPhone was just too expensive at 700+ euros unlocked.

My Wildfire + Mobile Vikings (https://mobilevikings.com/en/) (Belgium preferred) = Epic combo! And I'm not bound to a contract, as with many other providers.
That, and my iPod Touch 2G for multimedia, since it's more powerful than the Wildfire hands down. (And I can still tether the internet to my iPod if I wanted to...)
---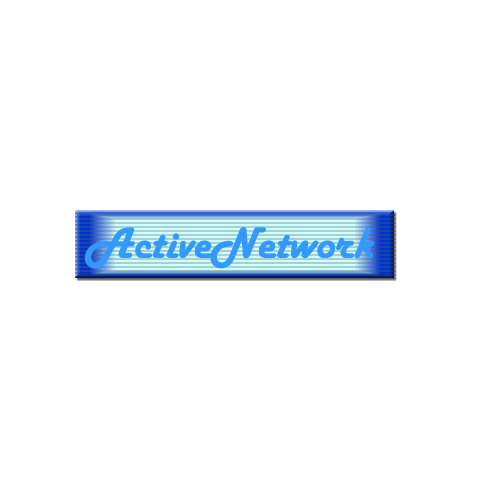 Button animated by FireWorks.
I have to say this thread has me captivated. First time ever..... code talk went from learning code to pooping in a pool within 3 pages.

By this point I would have expected Nekbeth to have called us "Nazis" instead of "Pros" in order to satisfy Godwin's Law (http://en.wikipedia.org/wiki/Godwin's_law).

Which of course I have now done. :p ;)

B
---
fireworks gif animated.
The radiation dosage from any properly maintained active scanner is still orders of magnitude less than what you get from a 4-hour flight at 10 km. Go ahead and opt out of your full-body scans... if you're doing it for the "health" reason you're tilting at a very small windmill.

Just read this letters from 4 UCSF professors to Dr. Holdren (advisor to the president) regarding the as of yet not proven harmlessness of the X-ray backscatter devices (http://www.npr.org/assets/news/2010/05/17/concern.pdf). Just to name a few: low dose radiation with high dose administered to the skin. Real photon Flux is not known. And - who is controlling the scanners and how to you know they are properly maintained? I am a radiologist and nuclear medicine physician and we have to report every dose the patient receives (X-rays and nuclides) - here you don't know the deposited dose. The letter is a good read and should be made much more public. The link is through NPR thankfully...
---
I hid all of the blue firework
DewGuy1999
Apr 11, 09:03 PM
can't understand why it doesn't let me post the right pictures :confused:
They look exactly like the original Apple ones though

You've got double http://
---
San-Miguel-fireworks.gif
Since '84
Jul 21, 04:21 PM
You know, I've been reading all this stuff, and was a bit worried while I waited for my iPhone4 to arrive. Since then, I have traveled to 4 countries on business, and have been a long distance train through rural areas. I have tried everywhere to use the death grip to drop the signal to 0, but I can't. I can't get it to drop a call, and I can't get it to lose signal - I can get it to 1 bar but I can still surf on 3G with that, and the call quality has been fine. I've used overseas carriers' SIM's too...And I'm left handed, and have no case.
At the end of all this, I've simply decided that for me, this phone is the best I've had, and I have no problem with it in any way. I'm just glad I won't have to read all this stuff and worry any more. Sorry if you have problems, but as everyone says, take it back. Being a long time Mac user I have no problem using equipment that is not the most common anyway.
---
fireworks gif animated.
I live in NYC and work in Manhattan every day, and my coverage is fine.
But I have a 1st gen iPhone...
---
fireworks gif animated. from
For an H50, that's still too high temps for an OC. My 930, under -smp 8 settings with an H50 runs at 65C and 38C idle.

what case do you have?

i'm actually have problems with my northbridge temps on the asus. i think it's the motherboard. right now i have the case open and a box fan blowing air on it
---
make your own animated GIF
So, how about this build, eh? :rolleyes:
---
sweeke animated gif
fredoviola
May 4, 09:46 AM
A child's imagination is the magic thing, not the 500 dollar computer that dulls the child's truly magic thoughts. I wish Apple would stick to humorous ads. These pieces done with "moving" bits of piano music make me a bit sick.
---
Gif
When one considers Dell's quality of their computers, why are they still #1?
---
fireworks-animated.gif
Before people start quoting VHS vs Betamax, can people use actual facts rather than urban legends?

For example: Betamax being superior to VHS is a myth, most people cannot tell the difference between the two formats. Read this excellent article:

http://technology.guardian.co.uk/online/comment/story/0,12449,881780,00.html

The real reason VHS beat Betamax is the following:

1. VHS had longer tapes, Betamax's tapes were smaller, and Sony had difficulty coming out with larger capacity tapes. Faced with one system that's standard tapes could record 1 hour and one that could do 3 hours, most people chose the latter (VHS).

2. Sony's tight grip on the Betamax format kept prices high and innovation low. VHS decks were cheaper and made by more manufacturers, and hence consumers had more choice.

3. The porn industry chose VHS.
---
July Fourth Fireworks
MagnusVonMagnum
May 3, 06:13 AM
??? Actually, those first versions of Windows were the only ones with names based on the version number.

Although, I can't make out what either of you are saying.

Egad. No sense of humor around here at all. I'm not 'saying' anything, just making a jab at the wording of a previous poster's wording (i.e. Windows7 took 7 years to get right, which is silly sounding when OSX has been at that 'version' for 10+ years. Now do some of you get it? Ragging on Windows7 (based on 'vista' which is only 5 years old by release date, although obviously started earlier internally (i.e. the 7 year old date makes no sense to begin with) and it's really based on NT which is 18 years old) when OSX is older (released for 10+ years and based on NeXT Step (NOT OS9) which is MUCH older (1985) than Windows period and that's based on Unix which is literally ancient in the tech world (1969). So no matter how you look at it, a comment that makes fun of Windows7' age versus OSX is ironic/funny/silly. That's the joke I saw. How silly of me to think people would 'get it'. :rolleyes:
---
why do music companies make it so difficult to distribute their music? weird.

Because, strange as it sounds, the music business still haven't realized their business is selling music. They still think their business is selling CDs. So whenever they sell an album as a download they think of it as a lost sale of a CD. Weird indeed.
---
You mean like how Finder is finally adding cut and paste?
Wow, so the finder is finally giving us, what other OS' had for years. I wonder what the fanboys will say now, after defending this lack of a feature for years.

I suspect along the lines that apple innovates again and creates a brand new feature :p
---
shartypants
Mar 28, 05:39 PM
Its Apple's award, I think they have the freedom to set the rules as they wish. They are simply trying to encourage developers to go to the Mac App Store, don't they have that right with their award?
---
How is he a 'no-talent ass clown'.

That term should be reserved for one person and one person only:

http://www.hollywoodimages.net/Michael_Bolton.jpg

Why should I change? He's the one who sucks.

http://www.thecobrasnose.com/images3/OSM&Ssm.jpg

:D
---
Well I'm sure Steve Jobs could trot out the explanations given here and point out it is nothing right?

Email him the argument that this is nothing and blown all out of proportion. He might have a news conference.

I hate this because it feels like I am ridiculing Steve Jobs like the trolls that come on here. I am not. The world simply isn't black and white. And that is more the case with corporations than individuals.

Agreed. And just because there are those of us that are being vocal - that doesn't mean we don't like Apple or their products. There's no trolling going on here (from me, for example). And I fully understand that companies (all companies) act in their best interest most of the time.

Many posters here see the world as polarized and you're either "with us" or "against us".

Holding Apple accountable does not mean we are against them. And if you don't understand the semantics of that, then there's little hope in explaining it to you.
---